TUNNEL FIRE PROTECTION
A multitude of surveys have revealed that major fires in tunnels can be prevented if initially the matter is brought under control. Trust Pro Contracting's fire protection service, protects tunnels against most relentless fire conditions. Tunnels play a decisive role in maintaining transport infrastructure and therefore, it is necessary to protect life and prevent the collapse of the structure. As a leading contractor in K.S.A, we have our team of certified technicians and experts, working in various disciplines of several engineering projects. Passive fire protection enhances the level of safety and availability. This is when we come into action; offering protection from fire immediately after its eruption in a tunnel.
Different types of safety system are installed in road, rail, and underground railway/metro tunnels, including fire detection solutions, ventilation systems, suppression systems and alarm systems. While these systems are very diverse, they all have the same endeavor: reducing the likelihood of injury or death for those who use the tunnel as a transportation method, and reducing the risk of damage to the tunnel structure and daily operation, consequently, long closures. There are many solutions to address the fire prevention or decrease the level of possible damage. In Trust Pro Contracting, we focus on certain applications such as.
Trust Pro expert team can install fire boards directly to the concrete surface or fix them on sub-frame or suspended ceiling. We aim to provide the easiest and most economical method to implement a proactive layer on the tunnel concrete surface.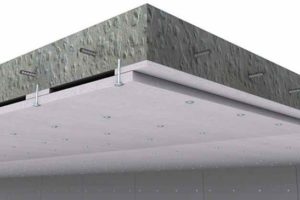 Tunnel Walls
The upper side of the walls is the most vulnerable part of the tunnel to fire, besides the ceilings. This is where damage may occur if adequate protection is not implemented.
Penetration Seals
In tunnels, various fire compartments are established such as escape routes and safe zones. 

The ceilings, floors, and walls of these routes are penetrated during construction activities like installation of ventilation systems, cable trays and pipes. Such situations require special treatments to achieve the same fire rating as lining itself.
Joint Systems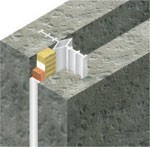 Most of the Concrete structures include tunnels as segments. These segments have seals that need to be protected to eliminate the risk of fires; applications may include but not restricted to Joint protection for immersed tunnels, Fire resistant movement joints, Fire protection of joint profiles.
Benefits of Trust Pro Contracting Tunnel Fire Protection
Better self-rescue of occupants
Reliable intervention by rescue teams
Containing fire to spread in different areas.
Despite the substantial fire loads and restricted evacuation routes, we guarantee the protection of tunnel users and the structure. Our fire protection systems act quickly and effectively to contain destruction.
Added Benefits
We provide substantial fire protection to structural elements of the tunnel like ceiling, upper walls, Refuges, Ventilation systems, Escape passages and cable ducts to allow sufficient time for a proper evacuation.
Trust Pro Contracting is the key to your safety! Call us @+966 (50) 749 756!
OUR WORK