Masjid al-Haram Project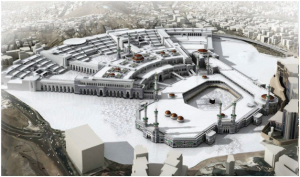 For Muslims across the globe, Makkah is the holiest place on earth. Grand Al Haram Mosque in Makkah is one of the largest mosques in the world subjected to historically grand expansion project. The government of Saudi Arabia took an initiative to expand the Grand Mosque – Al Masjid Al Haram so as to accommodate increasing numbers of pilgrims and worshippers. The expansion project tends to add 400,000 square meters doubling the existing space, and is supposed to increase its total capacity up to 2.5 million worshippers at a time.
Al Haramain High-speed Railway Stations (HHR)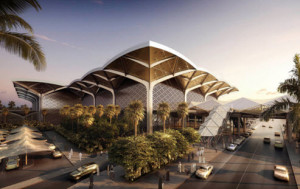 Al Haramain High-speed Railway Stations (HHR) is a significantly important project of Saudi Railway Organization (SRO). Most of the total work has been accomplished while the project is still in progress, which is scheduled to be completed by the end of 2015. The stations have aesthetically iconic buildings having the design inspired by Islamic architectural tradition. Trust Pro Contracting was the sub-contractor appointed for the top coat fire protection paint work of Al Madinah Station. We accomplished the work as demanded by the SRO contract. We specialize in passive fire protection & fireproofing, which when coupled with highly knowledgeable and skilled workmen delivered exceptional quality work as a result.
King Abdul Aziz International Airport, Jeddah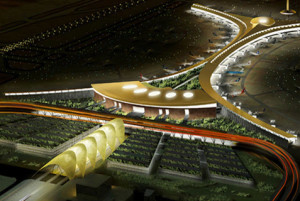 The Kingdom of Saudi Arabia (KSA) has a long tradition of civil aviation that stretches back to over 70 years. King Abdul Aziz international Airport is the crucial business airport and the third largest airport in KSA. While it was originally opened for service in 1981, the airport was subjected to a grand expansion project in 2006. The project is currently scheduled for completion in 2035.   Our team accomplished the work within a challenging timeline of 18 months. The quality of our work highlights our specialized expertise in fire protection services