EMSEAL Structural Expansion Joints Products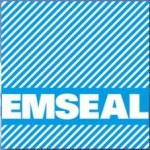 EMSEAL has been supplying the highest quality, innovative and durable materials for sealing and bridging small and large building structural and bridge expansion joints since years.
The EMSEAL products we offer include all types of architectural and structural expansion joints. Since the brand is the best of all other expansion joints providers, all the products are high quality, innovative, and highly durable. We ensure that the products provided by us are the best suitable for using in bridging and sealing applications. Moreover, structural expansion joints are also used in decks, walls, foundations, and floors.
Importance of Structural Expansion Joints
A well-designed structural expansion joint
Allow the free expansion of a floor
Prevent damage caused by an earthquake
Absorb safely expansion and contraction of different construction materials
For example, in building construction, structural expansion joint acts as a mid-structure separation designed to relieve stress on building materials. These structural expansion joint are mostly found between sections of bridges, railway tracks, piping structures, and other structures.
We cover a wide range of expansion joints for varied applications.
Watertight, tensionless silicone bellows
Traffic durable
Pre-compressed
Rapid installation process and non-invasive anchoring
Continuity of seal even through curbs, sidewalks, and parapets
100% free of wax or asphalt compounds
Capable to successfully replace old or failed bridge expansion joint systems
Ideal for concrete-to-concrete applications
Metal-reinforced edges
Watertight
Traffic durable
Sound dampened
Non-invasive anchoring
No concrete-embedded cover plate anchors
Minimal components
No gutters
Eliminates leaks at large structural expansion joints
Reduced maintenance costs
Ideal for parking decks, stadiums, car parks, floors, airports, mall bridge connectors
Fire and water resistant expansion joint system for floors and decks
Useful for interior and open air
Traffic durable
Eliminates the need for fire blankets and gutters
Ideal solution for floors, stadiums, parking decks, and bridge expansion joints
Interior and exterior wall expansion joints
Fire-rated and watertight
Sound dampening
Hurricane resistant
Non-invasive anchoring
Can be used alone or behind any joint covers
Suitable to all building types
Ideal for stadiums, arenas, hospitals, military facilities, educational institutes, airports, and manufacturing facilities
Mass-loaded acoustic seal (partition closure)
Fire resistant
Insulating and sound attenuating
Non mechanical and non metallic
Non-invasive anchoring
Versatile – aesthetically and practically
Helps control HVAC balance between rooms
Silicone-coated, pre-compressed primary seal
Watertight and airtight
Insulating and sound attenuating
Resists hurricane, force, wind and water
Tensionless silicone bellows
Non-invasive anchoring
Versatile – aesthetically and practically
Easily handles changes in plane and direction
Easily handles curved expansion joints
100% free of wax compounds
Ideal for curtainwall, masonry, metal panel, natural stone, precast, and EIFS
We are the authorized distributor/dealers for a wide products range belonging to some of the top notch brands in the industry and resell the required expansion joints and fire products to applicators and contractors.